Institutions, Recreation, Arena & Stadium Concrete Floor Coating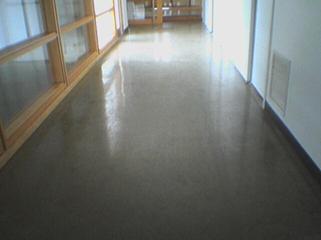 From primary schools to universities. From indoor and outdoor arenas, stadiums to pool areas. Education and recreational concrete floor coatings are constantly in use and require similar types of concrete flooring systems. Concare's concrete floor coatings stand up to the most challenging environments including water, chemicals, static, slipping, tripping and more.
Facility managers and maintenance professionals can gain the benefits of our seamless concrete floor coating system with:
An easy to clean floor coating
Abrasion resistance for high foot traffic areas
Anti-microbial coating to control the growth of microbes in showers, locker rooms & bathrooms
Chemical resistance floor finish for chemical exposure in pools, classrooms, cleaning and more
Impact resistance that is durable, beautiful and safe
Slip resistance to protect students and the general public from falls and trips
Choose from a wide variety of concrete floor coating colors to support a positive learning environment or to compliment the design of the recreational facility.
Use your concrete floor surface to help communicate your message: